3.00 EUR
Samsung - checking carrier (not unlock)
Delivery time: from 60m to 24h (12h in most cases)
Our customers rated this service at 4.86/5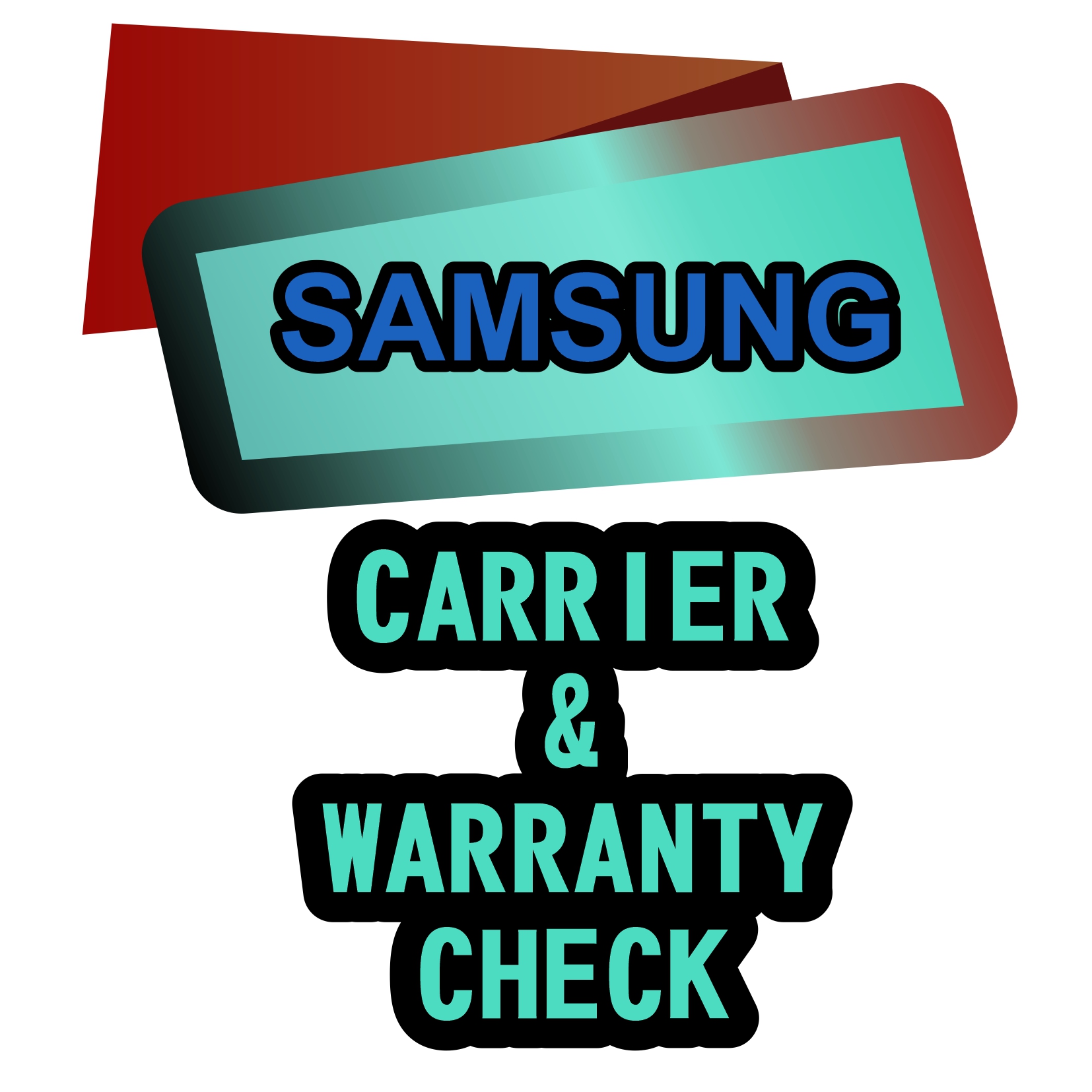 This service allows you to check network, country and warranty period of your Samsung.
Checking is based on IMEI number.
Important. Please read before you order:
This is not unlocking service - you will not get any codes here! If you want to unlock your phone please go back and order a service with word unlock in its name
Checking result will give you network, country and warranty period of your Samsung
The service is performed automatically. Non-refundable in case of mistakes
You can check your IMEI number by typing *#06#
All other necessary information can be found below (questions and answers)
Frequently Asked Questions - please read:

How long it will take to complete my order?
Waiting time for this service is from 1 to 24 hours. Usually it is about 12 hours. The waiting time for orders placed on weekends / holidays will be counted from the nearest Monday (or the next business day after Christmas).
Why should I check network / country and lock status of my iPhone?
You can check 2nd hand phone before buying. It is also important information before making an order for unlock at our website.
What exactly will i get after the order is completed?
You will get checking result. Sample result below:
Model: Samsung Galaxy (S5) Neo G903
IMEI: 354726075XXXXXX
Serial Number: RF8H7XXXXXX
Model Name: SM-G903W
Model Code: SM-G903WZKATLS
Factory: Samsung Electronics Vietnam
Warranty Status: Out of Warranty
Production Date: (21-07-2016)
Sold By: Canada (25-07-2016)
Sold In: CA (29-07-2016)
Carrier: Canada Telus
Can I

cancel my order

once it is

paid and

in process

?
No, checking is automatic and we can't cancel it once it is ordered.
I can't find my model on the list / i chose invalid model. What to do?
Checking is based on IMEI number, model is not important here.
I paid through Paypal and the status of my order is "in the verification." What to do?
If the email address you provided when registering is different from your Paypal ID you will get from us an automatic e-mail with a link (sent to paypal e-mail), in which you must click to complete the payment process - the status of your order will then be changed to "paid." Sometimes e-mail from us goes to spam / junk folder - please check. If you do not get such e-mail, please contact us, we will check payment and change order status "manually".
Comments (7):
2020-04-09

junumil

(rated Awesome (5)):
nice, get info needed,thanks.
2020-02-06

suchol2410

(rated Awesome (5)):
szybko i sprawnie
2019-08-02

Alexm

(rated Awesome (5)):
4
2017-08-20

znbo67

(rated Very good (4)):
very fast and correct.
2017-07-31

Dominik301

(rated Awesome (5)):
Bardzo szybki raport. O to mi chodziło.
2016-10-10

piotr111

(rated Awesome (5)):
Bardzo profesjonalnie polecam wszystkim .(-:
2016-10-08

guyattsail

(rated Awesome (5)):
Very timely results and as promised.