Unlock iPhone, all you need to know...

Unlock iPhone, all you need to know...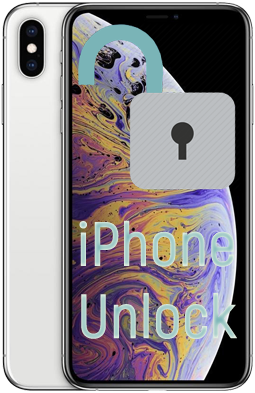 We offer Apple iPhone 2G / 3G / 3GS / 4 / 5 / 5S / 5C / 6 / 6+ / 6s / 6s+ / SE / 7 / 7+ / 8 / 8+ / SE / X / XS / XR / XS max permanent unlock locked in dozen carriers around the world. We constantly strive to broaden our offer and improve the quality of services. Due to numerous questions about this service, we have prepaired answers to frequently asked questions.
What does permanent unlock mean ?
This is a PERMANENT unlock, so your phone will remain unlocked even after firmware update. This is not another "jailbreak + ultrasnow" method! After completing the order your iPhone will have factory-unlocked status on Apple servers and you will be able to update it whenever you want. After such unlock your iPhone can be activated on any sim card.
Is it possible to unlock all iPhones ?
Unfortunately no, we are able to unlock a few selected carriers around the world. All supported carriers you will find in table below.
Does the firmware and baseband version matter ?
It does not matter. We can unlock any version of firmware and baseband. Of course your Iphone must be locked in one of the supported carrier & country.
How to check what operator your Iphone is from ?
Order "Iphone - checking operator" service.
How does the unlock process look like ?
After ordering and paying for services (online payment) your order is sent to a particular carrier. After the time specified in the particular service (sometimes for several hours, sometimes several days) you will get an e-mail stating that the service was provided. Also, the order status will change to "Completed." Then you have to turn on Wi-Fi connection in your phone. Sometimes it is also necessary to connect your Iphone to iTunes (internet connection required) with not accepted simcard and wait until iTunes detects the phone. After few seconds you will get an information that "Your Iphone was succesfully unlocked".
How much does the unlock cost ?
There are different prices for different networks. You can check it below by clicking on chosen carrier.
Which carriers are supported ?
At the moment we can unlock Iphones locked in carriers given below in table. If your network is not on our list please let us know - info@gsmunlocking.eu.
What with Iphones locked in non supported networks ?
We can't unlock them permanently. There are "software" methods but unfortunatelly they don't work with all the models and firmwares.
Is it possible to unlock iPhone with the service "Find My iPhone" ON ?
Yes, if you have login and password. If not - you will have to remove it. We offer Icloud Remove only for Clean imeis - Icloud Clean Removal
Supported networks -

choose the carrier your iPhone is locked to and click the name in the table above to check the price / order the service: